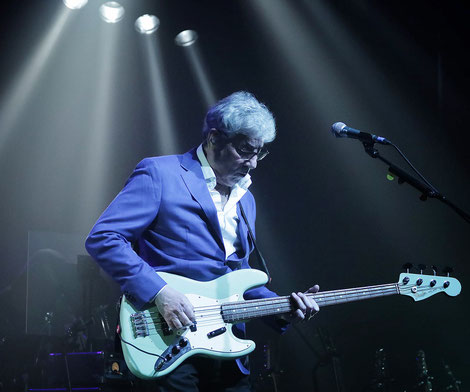 After lead vocalist Jeroen van den Berg we would like to introduce you today to our special guest on our new release 'Wings'. It is not without pride that we can say that none other than Graham Gouldman played the bass!
For a number of years, Bridging the Divide and 10 CC have developed a friendly bond, of which we know Graham best. That already resulted in drummer Paul Burgess playing on our song 'Lady of Ndangane'.
For Bridging the Divide, 10 CC has always been a great example and inspiration. Stubborn and creative, we don't shy away from experimenting, that's how we like to be :) .
Over the years we have been able to rely on Graham several times for production or songwriter advice. You could not wish for a better 'mentor' as a musician.
When Graham answered 'yes', when we put the question to him we were stunned, and we were even more surprised when the bass part was played ! Instantly recognizable as the bassist of those beautiful 10 CC and Wax hits that we love so much at BTD.
Thanks Graham!