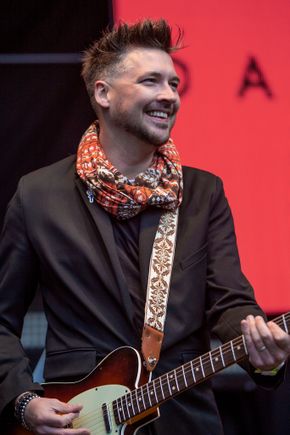 Rob embellishes our new track 'Wings' with his beautiful guitar playing. We are just a little proud of it!
You all probably know Rob from his work with the Andre Hazes Band and with Danny Vera!
Rob is a fantastic musician from a very musical family who has more than earned his spurs in the Netherlands. Rob is not only a stage animal who has performed on the biggest stages at home and abroad, but Rob is also in demand as a session musician.
In the Netherlands he played in the band of superstar Danny Vera, and now Rob is guitarist in the band of none other than Andre Hazes Jr., another phenomenon in the Dutch music scene.